Lsu surgery meet the residents
Graduates of the LSU Department of Otolaryngology Residency Program can expect to be successful. the residents managing the patients preoperatively, participating in surgery, and managing the patient's recovery in Meet the Residents. During my first year in medical school I met my now husband, Tyler, a PGY-1 General Surgery Resident. We have 2 beautiful fur babies: Bailey, a Pomeranian, . The LSU General Surgery Residency Program is committed to providing residents with an outstanding educational experience covering a central core of the.
This program has already proven to be very welcoming, and all the residents and staff are always willing to help. On top of all that, the city of New Orleans is a diverse and exciting city and there is always something fun to do or something new to try. I remember Ochsner standing out on my interview trail for residents who were friendly and enjoyed each other's company, even at work. The program's commitment to general surgery as a potential career, and not just a preamble to a fellowship, was equally as impressive.
LSUHSC School of Medicine
We hope you get the chance to visit our city and experience a bit of the amazing culture both in and out of the hospital.
Most importantly, I wanted a program that would train me to be a great general surgeon while also preparing me for any fellowships I may want to pursue in the future. Being from Mobile, AL, I was also looking to stay close to my family.
Having rotated here as a 4th year medical student, I was able to see first-hand the large case volume and the level of autonomy that the residents had here at Ochsner.
Surgery Residency - Our Residents
That experience made the decision to come here for my surgical training an easy one. Aside from the great educational opportunity, the city of New Orleans was another big drawing factor for me with all of its food, music, and culture. Leeanna Clevenger University of North Carolina Ochsner is an ideal place to train for a career in surgery. The residents share a strong sense of camaraderie, the staff is truly invested in our education and we get to experience an impressive variety and volume of operative cases.
Despite being far from my family in North Carolina, I feel that I have a new family here amongst my fellow residents. New Orleans is the perfect location for a surgical residency program because there is so much to do during my time off.
I like that the program is small enough to know each resident personally but large enough to provide opportunities in any surgical specialty. I moved here from Oregon and have enjoyed spending time with my fellow residents around New Orleans! It is a smaller, tight knit program, with a broad range of high volume operative experience, and a level of autonomy that is increasingly rare across the country. I could not be happier with the decision to train at Ochsner!
Raulee Morello University of Kansas When deciding on a residency, my top priorities included a good operative experience, the ability at the end of five years to choose general surgery or a subspecialty, and a program that truly cares about its residents. After a little bit of research the first two priorities were evident. Coming to Ochsner would provide me with the experience I would need to have any career path I would choose.
The last priority was shown to be true during my interview.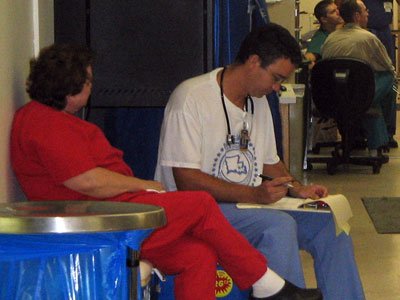 Meeting with faculty, residents, and especially Dr. Fuhrman the program directorit was clear that this program truly cares about its residents and what is best for them. If I had the opportunity to go back to match day I would not change a thing. George Mize Mercer University I chose to come to Ochsner after completing an away rotation here during my fourth year of med school. I was blown away by the diverse training experience that Ochsner has to offer. As a large referral center, with few fellowships, residents have the opportunity to gain ample experience in complex procedures that many other programs simply cannot match.
Also, having the chance to spend significant time each year in a rural setting allows us to gain confidence as general surgeons. Overall, I have found Ochsner residents well-prepared for private practice, while remaining a good candidate for competitive fellowships.
I was able to experience Ochsner during my fourth year when I rotated here. I was impressed with the camaraderie of the residents, the competency of the senior residents and the complexity of surgical cases.
I knew this was a place I wanted to train and was blessed with the opportunity to train here. All of my co-residents are great, and New Orleans is an incredible place to live.
This program can get me to anywhere I want to be. There's not much more you can ask for. Everyone was very open about the program, the experience, and the training. I felt that if I came here I would have the opportunity to excel in any of the surgical fields and would be a valued member of the team. Ochsner is a first rate residency program in a fantastic city. There is no better place to come work and live!
Genevieve Hayek University of Queensland I chose Ochsner because I rotated here as a student and had a great experience with both faculty and residents. Everyone was friendly and had an obvious passion for teaching and education.
Resident Interviews
It was also evident that the residents got a lot of critical care exposure during their residency and were very comfortable taking care of the sickest patients, along with getting a lot of OR time.
David McCabe Medical University of South Carolina I chose Ochsner because I wanted to train at hospital where I would learn the clinical and technical skills to care for and treat patients. I also wanted to be part of an institution that was growing and expanding every day; one that would afford me new and interesting opportunities as my training progressed. Lastly, I wanted all of the above all while being in a city as culturally diverse as this one.
The character of the physicians, the opportunities provided, and the mentality of the hospital is exactly what I wanted and hoped for in my training over the next 5 years.
I chose Ochsner due to the high quality, high operative volume, as well as motivated staff that I met during my interview. Over the last year, I have enjoyed these same aspects of this program.
My fellow house staff are incredibly helpful and promote an environment of healthy learning. I chose Ochsner for the variety and volume of operative experience and couldn't be happier with both. This program gives you exposure to far exceed the necessary case numbers and provides an opportunity to see some of the more complex patients given its status as a tertiary referral center.
What I like best is that the program provides the opportunity to either immediately practice general surgery with confidence or match into a competitive fellowship of choice. Due to my being new to the general surgery world, I have yet to have a truly great accomplishment to date, but I imagine this will change soon as my experience grows. I chose Ochsner because of the size of the program, location and case volume.
Program Overview
Also my mentor in medical school highly recommended the program. Being here now, I truly enjoy working with many of the faculty and residents.
People are very welcoming, helpful and it is always a great time when the residents get to hang out together. Residency is flying by and I am grateful for all the training I've received thus far.
It has been truly a humbling experience. I am a Jayhawk Rock Chalk! At Ochsner, the residents get great operative experience with the high case volumes of a private institution but are also exposed to the complexity of cases that a major referral center draws.
I also fell in love with the vibrant city of New Orleans. I decided to pursue my career as a surgeon in the US and had my first two years of training at Yale in New Haven as a prelim, and transferred to Ochsner as a third year categorical resident. My program director, my co residents and all the staff made my transition smooth and easy. Not opposed to either doing a fellowship or becoming a hospitalist.
I'm a Yankee who got relocated to the south, but I'm loving my experience here so far. My younger sister is going into a pediatric residency, my mom is a nurse practitioner, and my father is an X-ray tech.
One day we would like to open a clinic where my family is the entire staff. I have a little brother, too, but he is's in aeronautical engineering S Medical College, India Hometown: Cooking and reading Work Interest: I'm a vegetarian and enjoy long walks on the beach Significant other, children pets: Husband Kishore Gaddam Favorite sports team: University of Illinois at Urbana Champaign Degree: I used to be Chuck E.
I'm a master crawfish boiler. I really like spaghetti. New Orleans Saints Significant other, children, pets: BS in Chemistry Hobbies: I love having my nails painted and my favorite attire is scrubs. UGA Bulldogs Significant other, children, pets: Louisiana State University Shreveport Degree: BS in Biochemical Sciences Hobbies: I was raised in Sri Lanka.
I really enjoy playing Mario Kart. LSU Significant other, children, pets: We have 2 beautiful fur babies: Bailey, a Pomeranian, and Milli, a fat cat. One interesting fact about me is that I played college basketball and was Captain of the track and field team, throwing discus, shot-put, javelin, and hammer. During my free time, you can find me cooking for friends and family, traveling, or working on my house! My work interests include Medical Education and Rheumatology.
After residency, I plan to either complete a fellowship in both adult and pediatric rheumatology or stick with primary care in an academic setting. I look forward to focusing on multiple facets of inpatient and outpatient care with hopes to become a well-rounded physician caring for patients of all ages.
Meet Our Residents
In my spare time, I enjoy cooking, duck hunting or fishing, and spending time with my wife, Whitney and my golden retriever, Daisy. Other interesting things about myself include that I once hiked most of National Parks in the western U. I am a native Shreveporter. I spent my undergraduate years in Georgetown, Texas, where I studied Biochemistry at Southwestern University before returning to Shreveport for medical school.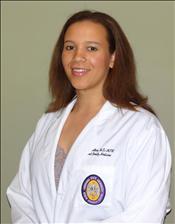 I keep myself young by playing with my dog Misty named after the trainer from Pokemonand playing my Nintendo Switch. Any free weekend over the summer you will probably find me taking the boat out to the Red River and skiing.
Three interesting things about me: