Lsuhsc surgery meet the residents
Our General Surgery Residents | Sunrise Health GME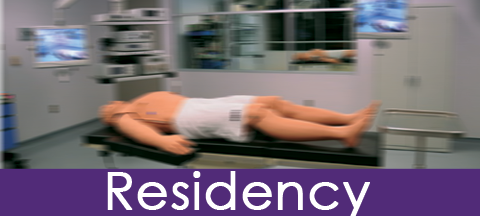 Our Surgery Residents. MountainView Hospital offers graduate medical education programs that train up the physicians of tomorrow. Learn more about our Las. Undergrad: LSU Baton Rouge, BS in Biological Sciences . my first year in medical school I met my now husband, Tyler, a PGY-1 General Surgery Resident. Department of Orthopaedic Surgery Tulane Avenue, Box T New Orleans, LA () , Voice () , Fax. Residents in program.
I'm a typical Southern Louisiana girl right down to the crawfish. I can play the piano, and I went ice climbing in Alaska in and loved it. One day I hope to have a horse farm. Sara Adams, MD from M. Lake Charles, LA Undergrad: Degree in Liberal arts with a concentration in scientific inquiry Family: Teaching students and residents Hobbies: Horseback riding, ballet, sewing, cooking, singing, aerial yoga Career plans: I'm learning to play Irish Tin Whistle and the Dulcimer.
I love opera and musical theater.
Meet Our Residents
Matthew's University Cayman Islands Hometown: University of Illinois at Urbana-Champaign Significant other, pets: Not yet Areas of Interest: I may move back to London one day. I plan to travel to all 7 continents by the age of 35 if work and time permit. I have lived in 3 different countries in the last years.
Allergy and Immunology Hobbies: Traveling, movies, video games, sports, music Career plans: I used to breakdance in high school and I am learning how to be a DJ. BS in Pharmaceutical Science Hobbies: USA Significant other, children, pets: Big Spring, TX Undergrad: Primary Care, Returning home to go into practice with my Dad versus fellowship Husband: Nick Favorite sports team: Not opposed to either doing a fellowship or becoming a hospitalist. I'm a Yankee who got relocated to the south, but I'm loving my experience here so far.
My younger sister is going into a pediatric residency, my mom is a nurse practitioner, and my father is an X-ray tech. One day we would like to open a clinic where my family is the entire staff. I have a little brother, too, but he is's in aeronautical engineering S Medical College, India Hometown: Cooking and reading Work Interest: I'm a vegetarian and enjoy long walks on the beach Significant other, children pets: Husband Kishore Gaddam Favorite sports team: University of Illinois at Urbana Champaign Degree: I used to be Chuck E.
I'm a master crawfish boiler. Carolina When interviewing for surgical residency, I was searching for a program that would train me to be an excellent general surgeon while also affording me the opportunity me to pursue a competitive surgical fellowship if I so chose.
I was captivated by Ochsner, not to mention the amazing food, jazz, and soulful culture of New Orleans. I ultimately chose Ochsner for its great surgery reputation, the engaged faculty and staff, and the fun and collegiate atmosphere among the residents. Ochsner is undergoing a lot of growth as a health system, which has allowed for the hiring of new faculty from a variety of subspecialties.
The span of subspecialties will prove to be an invaluable resource for well-rounded training. I am impressed by the complex and varied caseload that the residents get to participate in, which will leave them well-prepared to practice on their own.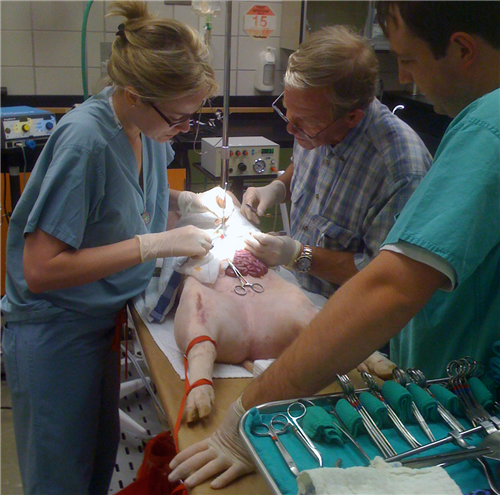 During my away rotation, I appreciated the supportive environment among the faculty and residents. Alexandra Hahn Tulane University As a Philadelphia native, who moved to New Orleans for medical school at Tulane, I was captivated by the city's unique charm and personality early on.
When it came time to make my rank list, it was an easy decision to put a great program in the city I fell in love with at the top, and I could not be happier.
Surgery Residency - Our Residents
I knew the program attracted residents who were dedicated, well rounded, and personable - and I am beyond thrilled to now be a part of such an outstanding group. All of the faculty and fellows are so supportive and truly devoted to training and teaching the next generation of surgeons. The overall culture is extremely open, inclusive and hands on, and I cannot think of a better place to train for five years. Plus New Orleans is amazing! Heather Liebe University of North Dakota The first thing that struck me when interviewing here was the obvious care that the staff had for providing excellent education to the resident in a positive environment.
Each attending and resident I have worked with strives to challenge me in my knowledge of surgery as well as my technical skills in a constructive way. I chose Ochsner because it not only gave me the opportunity to be in a rigorous academic community where I can pursue any fellowship I choose but it also offered a supportive environment with a great group of residents and staff that challenge and support each other.
From journal clubs to OR experiences to managing patients on the floor, you will see a breadth of pathology and learn from attendings and other residents how to be an excellent surgeon and compassionate physician.
I chose Ochsner because of the great reputation this program has for surgery. There are many leaders in the field of surgery working here and educating residents on the most up to date treatments and procedures, which shows in the apparent skill level of the residents. This program has already proven to be very welcoming, and all the residents and staff are always willing to help.
On top of all that, the city of New Orleans is a diverse and exciting city and there is always something fun to do or something new to try.
I remember Ochsner standing out on my interview trail for residents who were friendly and enjoyed each other's company, even at work. The program's commitment to general surgery as a potential career, and not just a preamble to a fellowship, was equally as impressive. We hope you get the chance to visit our city and experience a bit of the amazing culture both in and out of the hospital.
Most importantly, I wanted a program that would train me to be a great general surgeon while also preparing me for any fellowships I may want to pursue in the future.
Being from Mobile, AL, I was also looking to stay close to my family. Having rotated here as a 4th year medical student, I was able to see first-hand the large case volume and the level of autonomy that the residents had here at Ochsner.
That experience made the decision to come here for my surgical training an easy one. Aside from the great educational opportunity, the city of New Orleans was another big drawing factor for me with all of its food, music, and culture. Leeanna Clevenger University of North Carolina Ochsner is an ideal place to train for a career in surgery.
The residents share a strong sense of camaraderie, the staff is truly invested in our education and we get to experience an impressive variety and volume of operative cases. Despite being far from my family in North Carolina, I feel that I have a new family here amongst my fellow residents.
New Orleans is the perfect location for a surgical residency program because there is so much to do during my time off. I like that the program is small enough to know each resident personally but large enough to provide opportunities in any surgical specialty. I moved here from Oregon and have enjoyed spending time with my fellow residents around New Orleans!
It is a smaller, tight knit program, with a broad range of high volume operative experience, and a level of autonomy that is increasingly rare across the country. I could not be happier with the decision to train at Ochsner! Raulee Morello University of Kansas When deciding on a residency, my top priorities included a good operative experience, the ability at the end of five years to choose general surgery or a subspecialty, and a program that truly cares about its residents.
After a little bit of research the first two priorities were evident. Coming to Ochsner would provide me with the experience I would need to have any career path I would choose. The last priority was shown to be true during my interview. Meeting with faculty, residents, and especially Dr. Fuhrman the program directorit was clear that this program truly cares about its residents and what is best for them. If I had the opportunity to go back to match day I would not change a thing. George Mize Mercer University I chose to come to Ochsner after completing an away rotation here during my fourth year of med school.
I was blown away by the diverse training experience that Ochsner has to offer. As a large referral center, with few fellowships, residents have the opportunity to gain ample experience in complex procedures that many other programs simply cannot match.
Also, having the chance to spend significant time each year in a rural setting allows us to gain confidence as general surgeons. Overall, I have found Ochsner residents well-prepared for private practice, while remaining a good candidate for competitive fellowships. I was able to experience Ochsner during my fourth year when I rotated here. I was impressed with the camaraderie of the residents, the competency of the senior residents and the complexity of surgical cases.
I knew this was a place I wanted to train and was blessed with the opportunity to train here. All of my co-residents are great, and New Orleans is an incredible place to live.
This program can get me to anywhere I want to be.
Orthopaedics Residency Program - LSUHSC School of Medicine
There's not much more you can ask for. Everyone was very open about the program, the experience, and the training. I felt that if I came here I would have the opportunity to excel in any of the surgical fields and would be a valued member of the team. Ochsner is a first rate residency program in a fantastic city. There is no better place to come work and live! Genevieve Hayek University of Queensland I chose Ochsner because I rotated here as a student and had a great experience with both faculty and residents.
Everyone was friendly and had an obvious passion for teaching and education. It was also evident that the residents got a lot of critical care exposure during their residency and were very comfortable taking care of the sickest patients, along with getting a lot of OR time.
David McCabe Medical University of South Carolina I chose Ochsner because I wanted to train at hospital where I would learn the clinical and technical skills to care for and treat patients. I also wanted to be part of an institution that was growing and expanding every day; one that would afford me new and interesting opportunities as my training progressed. Lastly, I wanted all of the above all while being in a city as culturally diverse as this one.